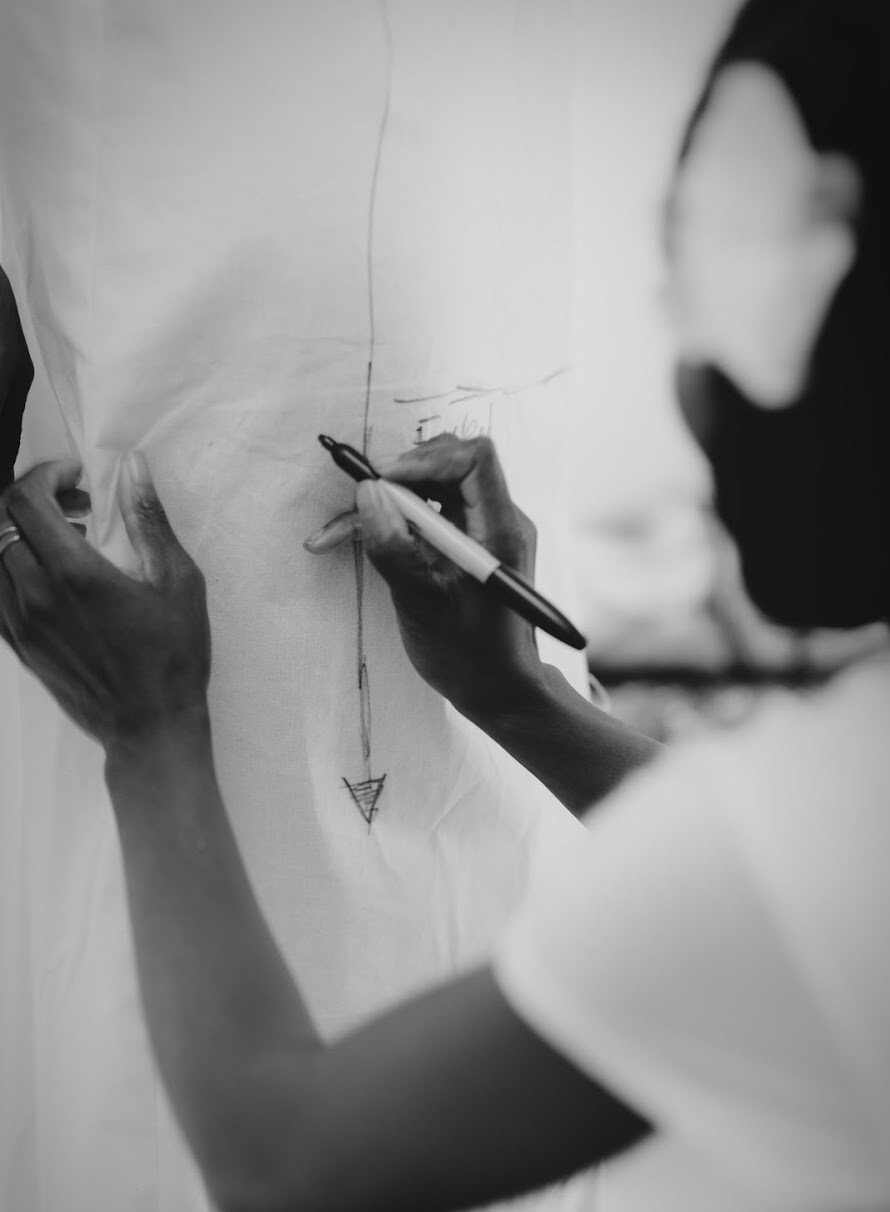 Meet Rita
I believe that great design makes everything better.
I'm fascinated by explorations of style, and looking at ways in which rules can be bent to create new, surprising designs that respect tradition but aren't afraid to question it. My background is in high fashion, and with a decade's experience in commercial design, I turned to the world of bridal design wanting to create versatile capsule collections and bespoke pieces that could have a life of their own after 'I do'.
My work is light, fluid and contemporary. I've found that inspiration can strike when I'm least expecting it, so it's just as likely that my design for your bridal attire was initially sparked by the curve of a vase in a ceramics exhibit or the crescendo of a favourite piece of music as it was by the looks rocking the catwalk!
Working from my West London studio, I love to collaborate with my clients and create completely one-of-a-kind bridal dresses and separates, as well as pouring my creative soul into my collections, which are available to purchase from leading bridal shops in London (The Wedding Club) and the South East (The Pantry). If my designs speak to your creative soul, and you'd like to have a chat about how we can work together, then I'd love to hear from you.
Get in touch to book an appointment with me for a bespoke design consultation, or to find out more about the dresses in my collections.
Sincerely and stylishly yours,
Rita x